Fully secure.
Use Mobile Banking with complete confidence. It delivers the highest level of security thanks to multiple layers of authentication.
Enroll now. It's free.
Mobile Banking is a free service for our Internet banking members.
To enroll, simply log in to Internet banking, click the OPTIONS menu, and choose MOBILE BANKING ENROLLMENT.
Then download our app in the App Store or Google Play.
The security of your account is always our top priority. That's why we've recently implemented a
new two-factor authentication feature for account access, ensuring your banking experience remains
safe. Download our app or log in to get started today.
Watch Our Mobile Banking Video Tutorial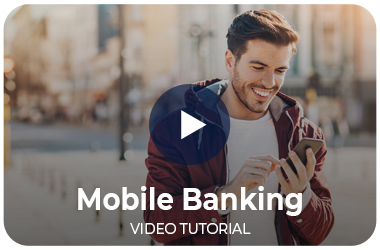 Try Our Mobile Banking Click-Thru Demos